AI-supported
error diagnosis
for motor vehicles
The Car Repair 4.0 project, funded by the German Federal Ministry of Economics and Climate Protection (BMWK), is researching differentiated error diagnosis for vehicles based on machine learning. In this process, oscilloscope data is recorded in the engine room
and made available on a platform for improving diagnostic procedures.
The innovation and value creation network has set itself the goal of strengthening the competitiveness of small and medium-sized enterprises (SMEs). Car Repair 4.0 is connected at the international level through the federated data infrastructure Gaia-X and thus contributes to more digital sovereignty for the sector.
Car Repair 4.0 offers opportunities for …
…car repair shops that want to participate in the project and benefit from its advantages:
differentiated error diagnosis
less consumption of resources
more customer satisfaction with service
Learn here how your car repair shop can collaborate and participate in the success of the initiative.


…measurement system providers who want to actively shape AI during service:
AI diagnosis as an extended offer
stronger market position as an AI provider
innovation drivers of AI processes and services
Learn here how Car Repair 4.0 can turn your company into a renowned AI specialist.


…IT service providers that can exploit the potential of AI in a strong alliance:
Valid training data without own sourcing
more than 5,000 independent car repair shops
help shape AI processes, services and models
Learn here how your company can make a name for itself in research and development.
The project: From the idea to a blueprint for the future
With the continuation of Car Repair 4.0, digitalisation in car repair shops is to advance further over the next three years. The background to the research approach is that fault diagnosis in vehicles today still mostly takes place via proprietary diagnostic systems using the On-Board Diagnostics (OBD) interface. However, error codes, so-called Diagnostic Trouble Codes (DTC), do not refer to the cause of an error but only to the parts recommended by the system for replacement.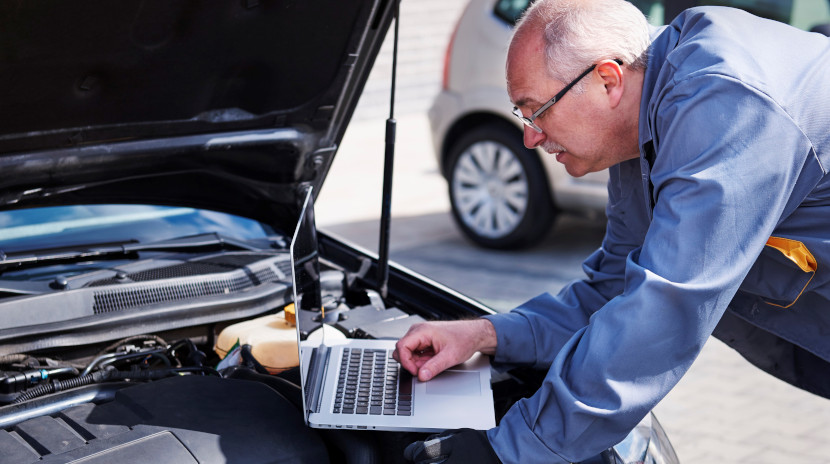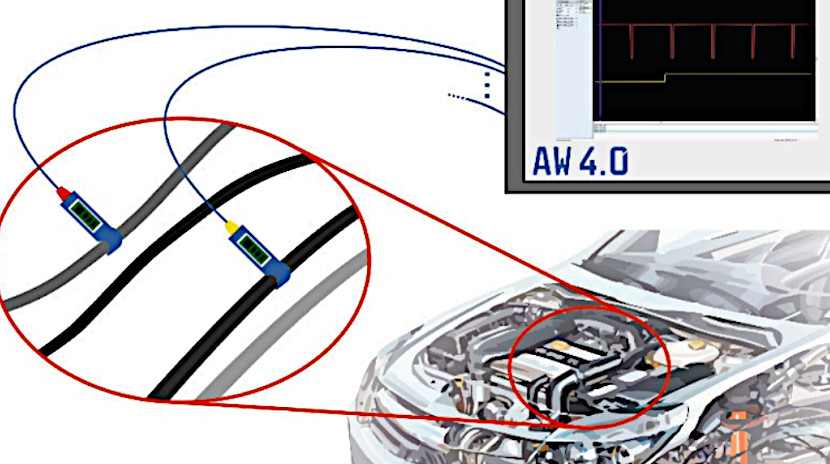 Car Repair 4.0 aims to use oscilloscopes to record data in the engine compartment to realise more differentiated diagnoses, avoid unnecessary repairs and thus conserve resources in line with the principles of sustainable maintenance. The data-based diagnostic system is also to be made available for older vehicles and will be easy to integrate into the everyday work of car repair shops. Industry-specific data and AI models will be provided on a platform for trusted exchange.
The innovation and value creation network of car repair shops, measurement system providers and AI startups, which is characterised by small and medium-sized enterprises (SMEs), is connected through Gaia-X. Federated services anchored in the Gaia-X infrastructure are intended to enable the heterogeneous participants in the vehicle service market to compete fairly with new digital business models. A resulting Gaia-X service ecosystem is predestined to counteract the shortage of skilled workers in Germany and make German SMEs competitive in the long term.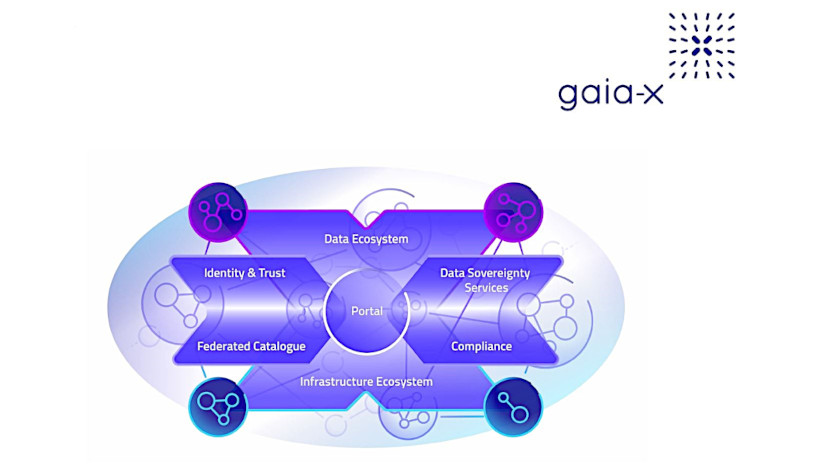 Project partners