Live, online and in colour, automotive experts discussed current trends, challenges and the future of the car repair shop at Cars & Bytes last week. During the virtual event, Juan Hahn, Partner and Business Development Consultant at Car Repair 4.0, spoke about his experiences with AI and discussed how companies can adapt to remain competitive.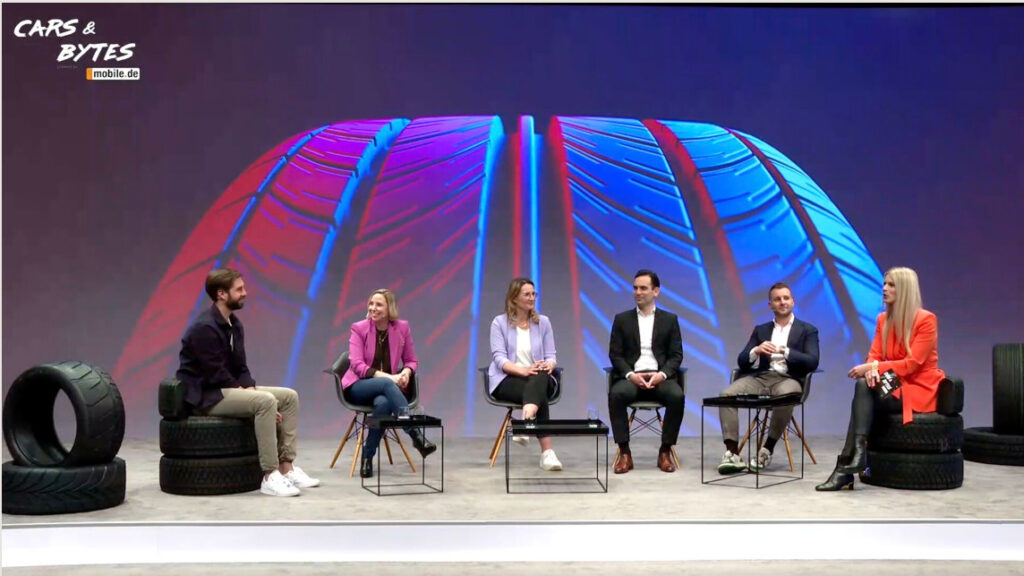 By Ralf Schädel, IT Editor and Project Manager Cloud Services and Gaia-X at eco – Association of the Internet Industry
Car Repair 4.0 is the buzzword when the future of car repair shops is discussed. At the Cars & Bytes trade fair in Hanover, Juan Hahn, representing Car Repair 4.0, participated in a panel discussion with other automotive experts to discuss the possibilities of sustainable and efficient production and work processes in car repair shops. In the following exclusive interview, a live stream was provided as an opportunity to present the funding project to a large audience and this offer was highly appreciated by the participants.
Understanding technology and approaching customers
Dominik Wrede, Head of Workshop Solutions at Continental, presented solutions for the digital direct acceptance of customers: "We aim to provide car repair shops with solutions to understand the data, to make the car more transparent and to digitalise communication with customers. Specifically, better incoming diagnostics for vehicles should offer the possibility to record the vehicle's requirements and enable proactive engagement with customers with regard to maintenance and repair.
Despite the shortage of skilled workers: Tackle further training needs
Customer needs are the speciality of Susanne Wilhelm, Head of Customer Experience, Loyalty & Network at ZF Friedrichshafen AG. She emphasised, in particular, the impact of the shortage of skilled workers. "Our experience indicates that car repair shops are already facing the challenges and can already foresee forthcoming difficulties." It is, therefore, essential that they do not miss the digitalisation boat despite a shortage of staff. The transformation is to be supported by training and further education.
Data sovereignty and sustainability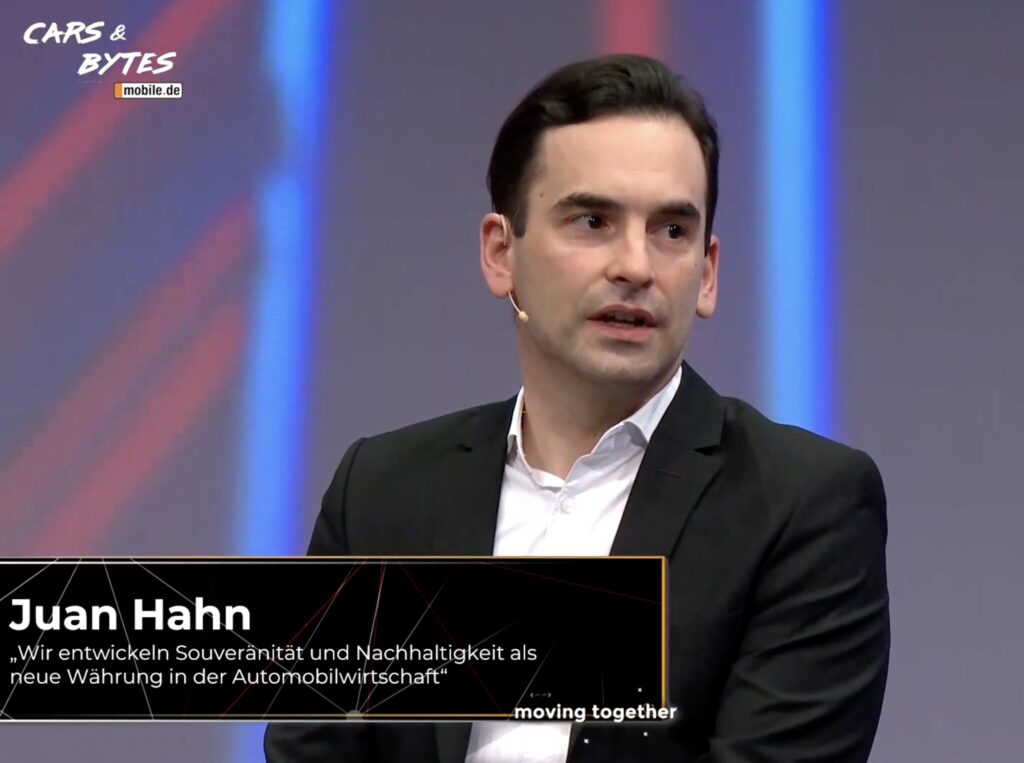 Outlining the Car Repair 4.0 project, Juan noted that "we bring together experts from industry, academics and associations with the goal of creating a secure, open and interoperable digital ecosystem in the automotive industry." He continued: "We are developing data sovereignty and sustainability as the new currency in the automotive industry.

He believes that, in the past, there have been issues in the automotive industry, such as Dieselgate, where short-term commercial decisions were prioritised. However, the focus is not solely on industrial decisions, but also on sustainable decisions.
"We must dare to develop such solutions because they are more lucrative and efficient in the long run and reward customers," Juan stated. In this regard, he added that Gaia-Xoffers a framework for such solutions, including the development of interoperable software and data spaces. It is only through the ecosystem that digital trade with data becomes possible in a sovereign and legally protected framework, Juan emphasised.
The road to e-mobility 
There was also agreement that car repair shops should include social media in their digitalisation processes. The next generation of employees is virtually predestined to fill this gap and to step into the breach with their affinity for technology – and channels like Youtube or TikTok. The tenor is that independent car repair shops must seize the opportunity to compete with OEMs. The goal is today's well-filled order books with repairs and maintenance of combustion engines should be full tomorrow with services for e-vehicles.
Using networks and AI
The example of the Gaia-X project Catena-X shows the role that data sharing and networks play in this regard. Companies that are usually competitors come together to work on future-proof solutions that they can in turn use to create value for individual cases. This is where artificial intelligence comes into play, because it can also support car repair shops in securing skilled workers.
This is exactly the approach Car Repair 4.0 is taking with AI-supported error diagnosis. Juan says, "I would like to see an Aftermarket Data Space that bundles data to support car repair shops and breaks down data silos." Susanne Wilhelm's appeal also fits in with this: "If a software update or service is to be tracked in the digital service booklet, independent car repair shops must be given writing rights to adjust data." She advises: "Car repair shops should look for partners to help with their digital transformation process".
Cars & Bytes interview on the current status of Car Repair 4.0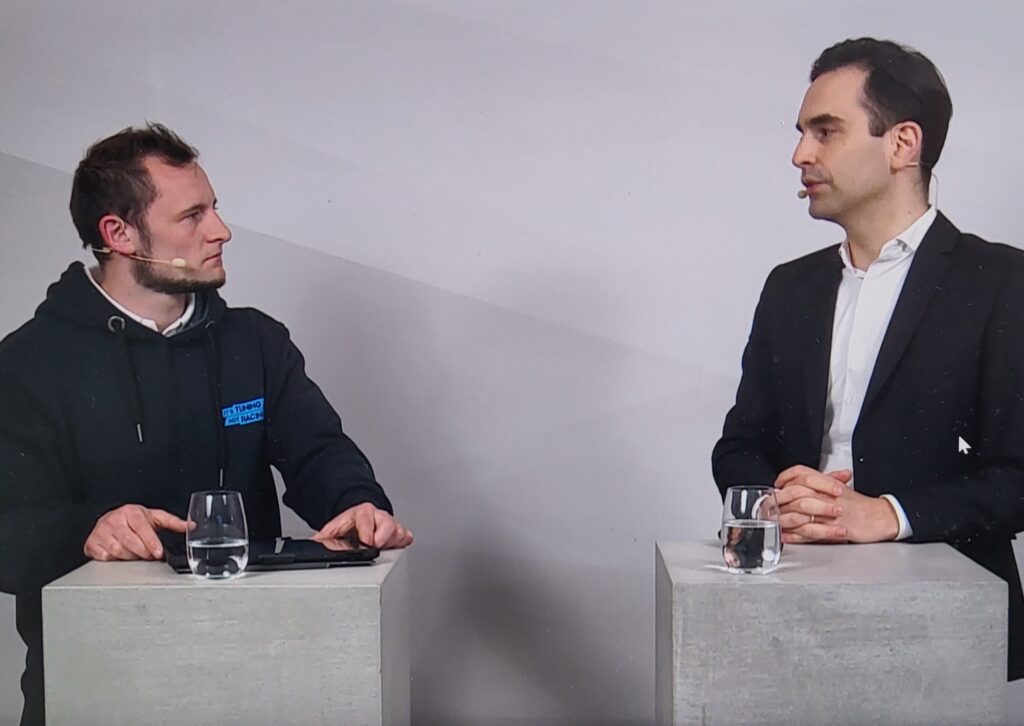 Following Juan's presentation of the Car Repair 4.0 project, moderator Lukas Zecher from the company 'it's tuning, not racing' wished to know from Juan what the status of the project is. "Today, we are able to take a physical measurement of the vehicle, translate it into digital data and store it on a platform so that an AI developer can use it to develop a model with answers for differentiated error diagnosis.

The rollout to the car repair shops is currently taking place. "We intend to use the example of the lambda sensor in our research project to show what is also possible in many other areas of error diagnosis with AI," Juan emphasised.
It is the task of the market to develop this approach further. Within this framework and other Gaia-X research projects, it is also planned to identify fields of application for these approaches in other sectors, such as health or Industry 4.0.
Those who missed the exciting event can still catch up by viewing the recording of the German-language panel discussion, which is available free-of-charge online and on-demand.
Did you like this article? Then subscribe to our newsletter and receive regular updates on similar topics and on the Car Repair 4.0 project and discuss this and similar exciting topics with us on LinkedIn.