In April, the EFRE.NRW-funded Car Repair 4.0 (Autowerkstatt 4.0 in German) pre-project officially comes to an end after four years. The follow-up project of the same name has officially been up and running since the beginning of this year and recently received the funding decision from the German Federal Ministry for Economic Affairs and Climate Action (BMWK). Luke Jakubczyk from the Technical University Georg Agricola (THGA) in Bochum and Dr. Jan H. Schoenke from LMIS AG discuss whether any prerequisites and goals have changed in the research project to improve repair and maintenance with AI-supported automotive diagnostics.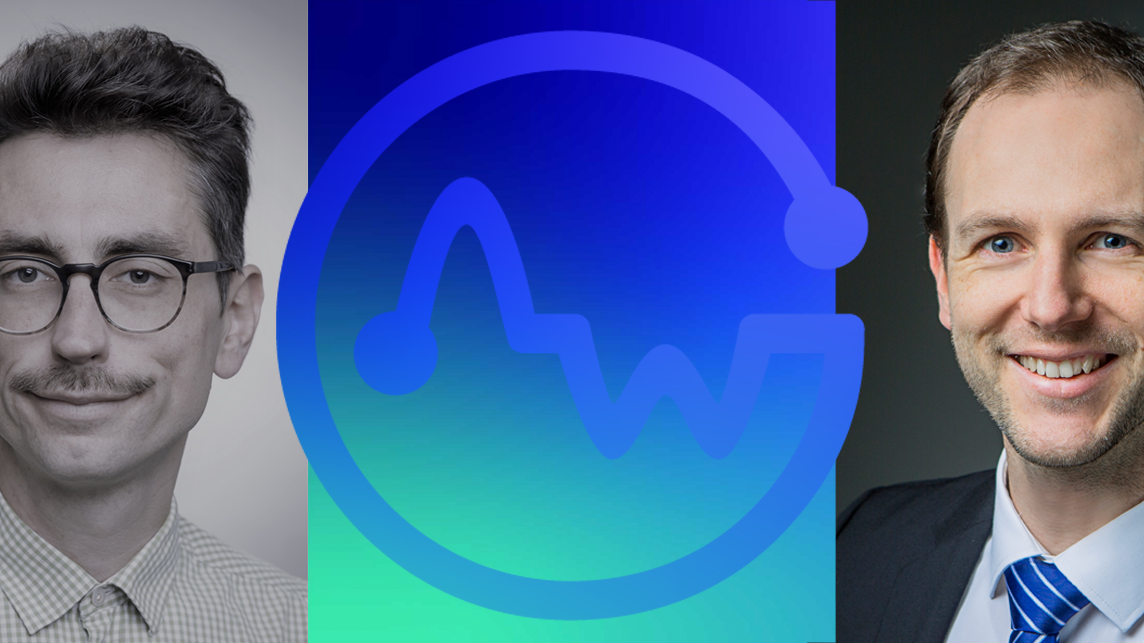 By Ralf Schädel, IT Editor and Project Manager Cloud Services and GAIA-X at eco – Association of the Internet Industry
Car Repair 4.0: Mr. Jakubczyk, in 2015, how did you end up developing a measurement method to support car repair shops?
Lukas Jakubczyk: The idea was born during my studies of electrical engineering at the THGA in Bochum. With several other students, we wanted to support car repair shops with modern measurement technology to enable and promote a future-proof workplace. Since the measurement method with oscilloscopes already existed and was able to record signals in the engine compartment in a targeted and very accurate manner, we took this as our research approach.
Car Repair 4.0: How did the hardware you developed differ from commercially available solutions?
Jakubczyk: For most people, an oscilloscope is a large piece of equipment with loads of buttons and settings. It can seem like an intimidating and mysterious piece of technology to someone working with the device for the first time. This is why, in our research project, we set out to develop a measuring device that could be handled conveniently and with plenty of space in the engine compartment. This mean that it should be the size of a small human finger.
Car Repair 4.0: What specifications and technical considerations were there when the first application for the Car Repair 4.0 research project was submitted three years later?
Jakubczyk: It should be possible to operate the device easily, so just "plug and play", to synchronise several oscilloscopes or their signals, then to a subsequently transmit the data to a server and to train an AI model on a very specific error, and to send this response to the user device.
Car Repair 4.0: What particular challenges did you face in developing the hardware?
Jakubczyk: The iteration cycles necessary to produce hardware are often underestimated. This already starts with the ordering of circuit boards at reasonable prices. Here, you have to expect at least three weeks delivery time. Once the individual components are in stock, they then have to be processed, electrically tested and tuned with the software. Determining why an embedded device is not responding can then take several days.
Car Repair 4.0: What is your conclusion despite the described resistance and the limited possibilities due to the pandemic?
Jakubczyk: The hardware has been developed, the software is running. Training the Machine Learning or AI set-up when the data is well structured is now quite feasible. The challenge of the follow-up project is to train an AI within 36 months that will enable manufacturer-independent error diagnosis for a large proportion of the vehicle types found in German car repair shops. The aim is to create a kind of knowledge almanac that records vehicle-specific and ISO-normed errors.
Car Repair 4.0: What scientific basis have you laid for the follow-up project?
Jakubczyk: In the preliminary project, a very powerful oscilloscope was developed, which was well accepted in car repair shops. We have generally proven the feasibility of the measurement method and now know that the synchronisation procedure works on Linux as well as on Windows, and that, in the first approach, we want to concentrate on error cases where we initially only record a measurement signal. Our insight: The gauge adaptation on electrical components in the vehicle requires a lot of consultation with the service technicians on site to ensure a certain level of user ergonomics.
Car Repair 4.0: Dr. Schoenke, how do you assess the preliminary work of your colleague and current research partner?
Dr. Jan H. Schoenke:The aforementioned feasibility of the AI approach is the reason why we competed in the Gaia-X funding competition and now want to take the diagnostic method to scale. We can rely on the experience of the re-funded partners autointern and THGA. The core of the flagship project funded by the BMWK is going from proof of concept to the prototype.
Car Repair 4.0: What do you need to consider?
Schoenke: The complexity should not be underestimated. Taking it to the next level means nothing less than building the technical infrastructure together with major partners.
Car Repair 4.0: What is the mission of the funding competition?
Schoenke: The clear message in the call for proposals for the funding competition was to disseminate Gaia-X technology. The previously technical and concept-heavy approach of Gaia-X should become tangible to show business processes and models.
Car Repair 4.0: What role do your partners play in this context?
Schoenke: In the follow-up project to Car Repair 4.0, we can rely on a strong consortium to take care of various project tasks, so that we can devote ourselves technologically to platform development and drive forward AI development. In order to achieve a broad impact, strong partners are needed who have access to and an understanding of the market.
Car Repair 4.0: Meaning concretely?
Schoenke: The eco Association is important for our strategic orientation. As the largest Internet association in Europe, it has an enormous network of members, a strong influence on decision-makers and experience with research projects. Car repair shops, as a key target group of the project for the digitalisation of SMEs, are optimally represented by the Vergölst company, the guilds and our associated partner, so that more than 5,000 independent car repair shops have supported us from the start of the project.
Car Repair 4.0: Certainly, the wealth of experience of the partners is also relevant.
Schoenke: Yes, it is rare in a research project to come across a partner like THGA that already has such extensive experience in research with automotive diagnostics. Coupled with the wealth of practical experience with diagnostic systems from Vergölst, the certification specialist DEKRA, and the AI developer German Research Center for Artificial Intelligence (DFKI), we are very well positioned.
Car Repair 4.0: …and Gaia-X?
Schoenke: Gaia-X creates the basis that makes it possible at all to exchange AI model data in a trustworthy and secure manner. The combination of multiplier and domain-specific projects within the funding competition underscores the potential.
Car Repair 4.0: What uncertainties in addition to the Covid-19 pandemic do you anticipate and how do they differ from those of the previous project?
Schoenke: A key focus of Car Repair 4.0 is obtaining the appropriate data. I'm not talking about mass, but data quality. Without it, even the AI that is developed does not have the quality we want. Everyone knows the principle of "garbage in, garbage out". This also includes the processes that are crucial for systematically eliminating errors.
Car Repair 4.0: What other factors determine the success of the project?
Schoenke: It is important to position yourself well. In doing so, we made a selection of vehicles with error messages that have great relevance in repair and diagnostic cases in the market and that provide us with important meta-information to further advance AI development.
Car Repair 4.0: How do you plan to convince manufacturers of the value of Car Repair 4.0?
Schoenke: Causal error diagnostics is important for manufacturers to eliminate errors in the next generation of vehicles. We offer much more than pure statistical data.
Jakubczyk: The ability to obtain high-resolution data from ongoing vehicle operation is of enormous importance to a manufacturer's development department in order to optimise the quality features of motor vehicles in a targeted manner.
Car Repair 4.0: Does Car Repair 4.0 also regulate the handling of data?
Schoenke: Not all car repair shops are the same. There are contract shops that are tied to the manufacturers and have access to the manufacturers' data. And there are independent car repair shops. There is an imbalance between the two in terms of data collection and use. The oscilloscope data provide a common basis that is unique to date.
Car Repair 4.0: What benefits can Car Repair 4.0 bring for car repair shops? What does the project have to measure up to?
Schoenke: Being able to offer customers an AI-supported diagnostics system and innovative service concepts. If a customer brings their car to the workshop, the cause of an error is diagnosed quickly and accurately so that only the necessary component is replaced, then we have done our job.
Jakubczyk: For car repair shops, the benefits will be reflected in the satisfied faces of customers. A shop owner can promise their customers that when components are replaced, the causes of the error will actually be identified and rectified. In the long term, the shop owner can make their component supply chain much leaner and more resource-efficient. Waiting times for repairs are also shortened, so that workshop capacity can be utilised much more quickly with new orders and more revenue is generated. Additional income can also be earned as a data provider.
Car Repair 4.0: What is the social significance of Car Repair 4.0?
Schoenke: With Car Repair 4.0, we want to make a contribution to enabling employees who do not have many years of experience in vehicle diagnostics to perform high-quality work through the AI-supported diagnostic system. The trend in the industry is that there are fewer and fewer car repair shops in Germany and, at the same time, the number of employees is falling – so this is not a concentration of the market. At the same time, however, more and more money is being made. Context: The complexity for car repair shops and service staff has increased enormously. Increasingly, the electronics installed in vehicles, driver assistance systems, but also hybrid technology and electromobility require constant further development and higher qualification requirements from employees.
Car Repair 4.0: To what extent can an AI-supported diagnostic system change the job profile of mechatronics engineers in the future?
Jakubczyk: It is a visual aid that empowers the automotive technician to make quick decisions. With the aforementioned increasing complexity of vehicles, the employee must be able to remain a specialist. The diagnostic device therefore does not replace the employee, but supports them. The operation of an oscilloscope is becoming indispensable with increasing e-mobility.
Thank you very much for the interview!
Did you like this article? Then subscribe to our Newsletter and receive regular updates on similar topics and on the car repair project, and discuss this and similar exciting topics with us in our LinkedIn group.