According to experts, AI technology is at a turning point: The year 2022 is expected to bring a breakthrough throughout the world and Germany. A brief look at studies, political-infrastructural decisions, and newly launched and ongoing major projects by big players and SMEs underscores the hope that artificial intelligence (AI) will become a game changer.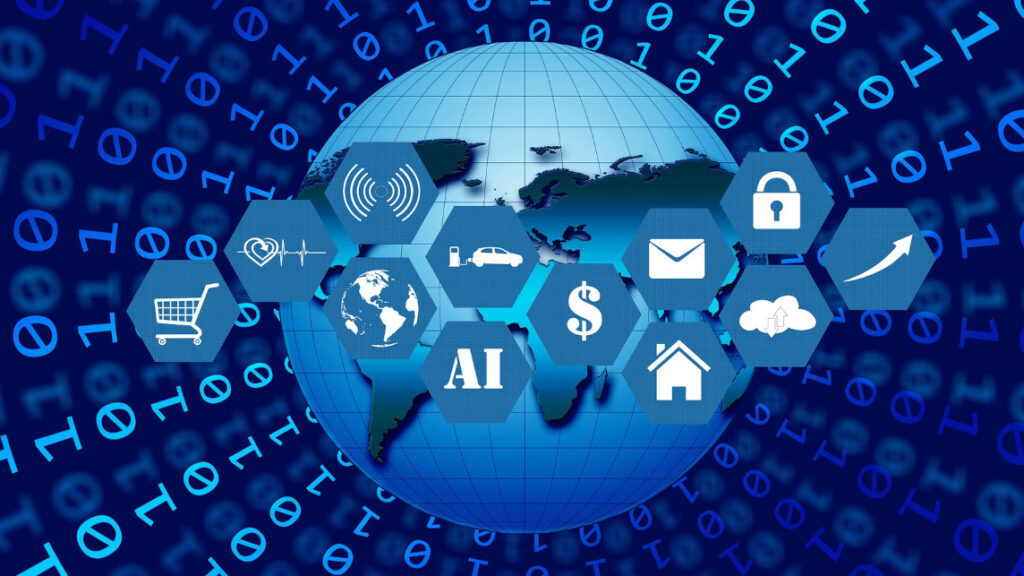 By Ralf Schädel, IT Editor and Project Manager Cloud Services and Gaia-X at eco – Association of the Internet Industry
The annual report published by the US company Gartner is widely acclaimed. Especially when it includes positive forecasts like this year. It says that, in part in response to the pandemic, global AI software sales are expected to reach $62.5 billion in 2022. An increase of 21.3 per cent compared to 2021 – which would be quite an exclamation point.
Projects for SMEs and everyone
AI is becoming increasingly important economically. This is also ensured by projects such as Car Repair 4.0, which is developing AI-based automotive fault diagnosis and a data platform with Gaia-X connectivity for SMEs. The funding project is also in the best of company: Facebook's Meta Group plans to deploy the most powerful supercomputer for artificial intelligence (AI) applications this year. "AI Research SuperCluster" (RSC) is expected by the middle of the year to be capable, for example, of real-time translations that allow larger groups of people to converse in different languages. Once fully developed, it will link 16,000 graphics processors alone, which are particularly efficient for the computational work involved in learning AI.
For the sake of the environment
The launch of Marispace-X, the largest European project for the digitalisation of maritime data, can be classified as no less spectacular. The project accompanied by Fraunhofer IGD for the expansion of maritime climate protection, the maintenance of offshore wind turbines and the categorisation of munitions waste sites in the North and Baltic Seas is developing a digital twin of the underwater world for real-time applications by means of AI-based data analysis, processing and maintenance. Jann Wendt, Managing Director of the consortium leader North.io GmbH: "Together, we will create a virtual space for all available maritime data and thereby facilitate new business models."
Multiple benefits from AI
Even the small selection of flagship projects makes it clear why AI is being called a game changer in many places. In times of digital transformation, the "technology of the future" not only offers answers to societal challenges such as the shortage of skilled workers and the conservation of resources. The economic potential inherent in AI also accounts for the significant increase in demand: Companies are increasingly investing in learning technology to optimise their operations, reduce costs, increase efficiency and improve the resilience of their value chain. But not only that: As the consulting firm Boston Consulting Group found, the vast majority of companies that are already using AI effectively are also seeing tangible cultural improvements, reflected in team morale, collaboration and clear role assignments, among other things. Respondents like being supported by AI systems and having to perform less mindless and repetitive tasks.
Fast amortisation is possible
AI is becoming more widely accepted and implemented. Global players and SMEs rely on the technology because added value can be achieved quickly. A (German-language) Deloitte study concludes "that the majority of AI projects already pay for themselves in less than two years, and for German companies even somewhat faster than in the global comparison." Of the companies that have already gained experience with AI, 42 per cent in Germany expect their IT projects to pay for themselves within a year.
Further reasons for the positive trend
Mobility within the market is expressed by the fact that AI – unlike in the past – is actually being used and has already left its experimental and prototype stage. AI and machine learning have now become established technologies with an ecosystem based on standardised frameworks, models and platforms. Best examples of recognised technology areas: Deep Learning, Natural Language Processing and AR, VR and 3D Analysis.
The future is promising
Projects such as Gaia-X or the new "Data Act" presented by the EU Commission could become true AI catalysts in the future. They regulate fair access to and handling of data, data sovereignty and interoperability, and create legal, economic and technical conditions for standards and greater acceptance. An indispensable basis for further AI research projects and innovative technologies. 
Did you like this article? Then subscribe to our Newsletter and receive regular updates on similar topics and on the car repair project, and discuss this and similar exciting topics with us in our LinkedIn group.