The potential for optimised processes or the development of new products and services with artificial intelligence (AI) has long been known. Maximilian Stein, co-founder of mmmint.ai, owner of a car repair shop and member of the board of directors of the motor vehicle guild Niedersachsen-Mitte and Osnabrück, reveals in an interview how things stand with regard to the acceptance of AI in the industry.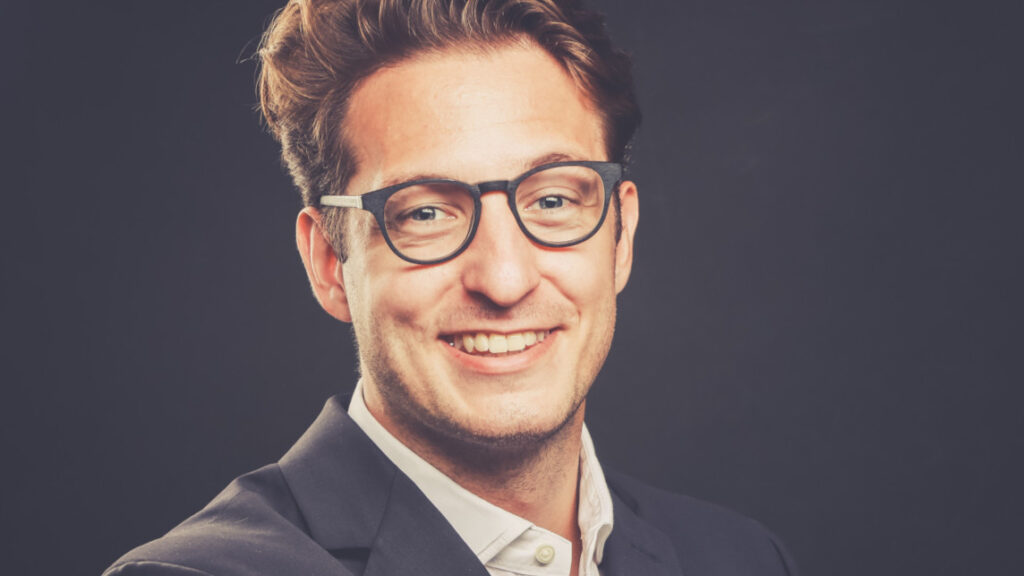 By Ralf Schädel, IT Editor and Project Manager Cloud Services and Gaia-X at eco – Association of the Internet Industry
Car Repair 4.0: Mr Stein, why do car repair shops need AI?
Maximilian Stein: Because vehicle diagnoses, accident damage and maintenance have become increasingly complex and the economic pressure has increased enormously, more and more independent car repair shops feel overwhelmed. Especially since a classic diagnostic, as it was done ten to fifteen years ago, no longer helps with today's accident damage. Cars, after all, are using more and more assistance systems and connected components.
In order to be able to deal with the complexity, significantly greater prior and specialist knowledge is required of repair technicians. The dilemma: in addition to the increased demands on car repair shops and their employees, the expertise of those who can and want to carry out this work has become increasingly scarce. I am convinced that technical systems will help to cope with the demands in the future and simplify the complexity.
…like e-mobility, for example?
Stein: It doesn't even have to be e-cars specifically. Even front-end damage with broken cables in the bumper on the latest model of an Audi A6 requires a wealth of information that is needed for the repair. AI can make the job easier here by structuring information and making it more readily available.
Purchasing the tester software of the respective manufacturers is not profitable for many. Moreover, the certification know-how is not even available in smaller car repair shops. Figures from the consolidation of the market confirm this.
How open-minded are the approximately 600 member companies that you represent in the largest motor vehicle trade guild in northern Germany towards innovative technologies such as AI?
Stein: Opinions certainly differ here. That also has to do with the fact that we in the guild represent everything from small "three-man wrench shops" to large car dealership chains with more than 1,000 employees. A small company where the boss is still involved in the repair work – but is the only one who deals with future-oriented topics – simply lacks the personnel and financial capacities.
The reason why small businesses are not yet open to AI has to do with a lack of knowledge. Also, the businesses are usually still run by master car mechanics who don't know much about IT.
Do you think there is a need for more educational work?
Stein: Yes, I see a need to catch up here. I am concerned that AI will not easily solve the challenges I mentioned earlier. This is for the following reasons: On the one hand, AI-supported diagnosis does not replace skilled workers. On the another hand, the acceptance of AI among SMEs is not yet very high. This is very much due to the lack of interest and knowledge so far.
There is no point in looking for the buzzword "AI" in the training curriculum of a mechatronics technician or car body builder. If someone doesn't know how AI and Neural Networks or machine learning work, they are initially averse to the technology. It is therefore not surprising that only every third company in the SMEs deals with AI or works with it.
Does AI have a particularly hard time in car repair shops?
Stein: Car repair shops are still about skilled crafts. There is a greater reluctance to embrace such technologies there than in large-scale industry, which employs mechanical engineers and engineers who enjoy a different level of education and have a different approach to their job.
If you want to convince a skilled craftsman of a new computer tool that solves problems with AI, you often encounter the fear that something is to be taken away from someone.
With a view to the acceptance of AI within the industry and the various business areas, can differences be identified?
Stein: The larger the company, the more open it is to such topics. Companies with four to ten employees do not have the capacity to deal with forward-looking topics. Larger motor vehicle companies have considerably more staff and certainly more competence, especially in the context of IT. One should not forget that in many car repair shops, the boss is involved in the day-to-day operations and helps with the repairs.
Surely it also plays a role which stakeholder is involved?
Stein: The interests of software suppliers, IT service providers, car repair shops and manufacturers are completely different. The car manufacturer wants to save efficiency and resources when he puts vehicles on the market. So it's all about manufacturing. The software company focuses on data sets in order to be able to offer its customers appropriate solutions and business models. The mechatronics engineer only comes at the end of the value chain and in this respect must be approached in a completely different way.
What specific AI application can you think of that would convince a workshop operator?
Stein: Artificial intelligence can take over recurring routine tasks, especially with a view to acceptance in businesses. Take, for example, a vehicle registration scanner using image recognition: it saves typing the 17-digit chassis number from the vehicle registration. Considering that this procedure is required for almost every process in a motor vehicle business, there is enormous potential. Especially against the background of the shortage of skilled workers, capacities can be saved and used more sensibly.

Nobody wants to do monotonous and repetitive work in their job. Skilled workers, who are scarce anyway, should be relieved where it makes technological sense…
…such as automating processes and improving the quality of products and services with AI?
Stein: That's right. I think process efficiency and scaling are equally important to mention. Many companies exchange working time for money in their classic business model. That doesn't scale and doesn't enable growth beyond personnel capacity. If I manage to generate a higher throughput with the same resource base through technological tools like AI, it helps the businesses to work more economically.
What positive impact could AI have on the job profile of the mechatronics technician?
Stein: Our car repair shop is a Tesla body shop. So we repair e-cars for the most part. The automotive mechatronics technician works more with a laptop and less with a screwdriver. The nature and physical strain of the work is, therefore, quite different from what it used to be. In terms of the skills shortage, AI has the potential to change an entire job description. Doing physically hard work with oil-smeared hands will apply less to the mechatronics engineer of tomorrow and thus provide a better image among young people.
What digital business models do you see in connection with AI?
Stein: Cloud-based AI-as-a-service solutions will be the right way to go here. Smaller businesses have neither the necessary hardware and infrastructure nor their own database and expertise to be able to train models.
What can Gaia-X do for the acceptance of AI?
Stein: I see Gaia-X as an open and transparent data ecosystem that provides SMEs with trust in data flows, storage and data sovereignty. The trustworthy exchange certainly helps to dispel doubts that often arise among SMEs. Where is my data, what happens to my data, how do I participate in making my data available are the central questions. Standards and structures, such as those provided by Gaia-X, help to convince SMEs and ultimately to increase the acceptance of AI.
Thank you very much for the interview!
Did you like this article? Then subscribe to our Newsletter and receive regular updates on similar topics and on the car repair project, and discuss this and similar exciting topics with us in our LinkedIn group.