Last week, the project groups of Car Repair 4.0 met for the second milestone meeting at the Agro-Technicum of the University of Osnabrück. All partners presented their interim results from the first year of the project. As a highlight, the data lifecycle was shown for the first time.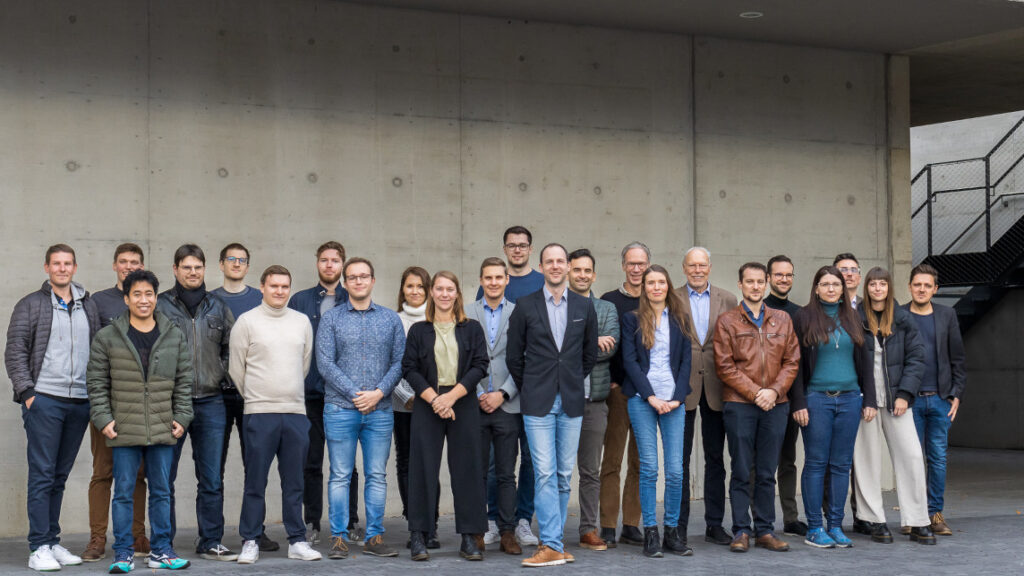 At the end of the first project year of Car Repair 4.0, the consortium partners presented their interim results to representatives of the German Federal Ministry for Economic Affairs and Climate Action (BMWK) and the German Federal Network Agency, who were connected via webcam at the second milestone meeting. The tenor: Very satisfied!
Positive summary from the consortium leader
This was emphasised by Jan Hendrik Schoenke, Head of Research and Development at LMIS, the consortium leader, in his summary after the event: "I would like to thank all partners for the great cooperation in 2022. I was very impressed by the results presented at our milestone meeting today," said Schoenke. The technical integration of data transfer from measurement to data exchange via connectors, as well as the structure for an AI-supported diagnosis, were presented for the first time.
Data collection and data provision work
The data collected during a fault diagnosis measurement can be made available in a cloud so that it can be shared and made available to AI developers. On this broad technological basis, the focus next year will be on the market and the needs in the car repair shops. Concrete use cases for error analyses are to be included in the framework in order to be able to demonstrate the real added value of Car Repair 4.0 as a perspective enrichment in the area of vehicle diagnostics.
Ready to roll
The next year is expected to be correspondingly dynamic and successful. For the milestone planned for the middle of next year, there will be a so-called "small roll-out". Diagnostic systems can then be brought to the car repair shops based on the technical infrastructure. A training programme developed by the Georg Agricola University of Applied Sciences (THGA) is to be applied – and the project is to be carried out on a broad scale. Findings from this will flow into the onboarding concept of the Car Repair 4.0 ecosystem in the long term.
In addition, René Glitza from Auto-Intern GmbH presented the first prototypes of the "Omniscope v2" and the e-field sensor to all milestone participants. Read more about it soon in this blog.
Did you enjoy reading this article? Then subscribe to our newsletter and receive regular updates on related topics and on the Car Repair 4.0 project, and discuss this and similar exciting topics with us on LinkedIn.