Torque spanners, wheel nut spanners, oil filter spanners and screwdrivers are not "old hat" in a car repair shop, but they are often no longer the tool of choice. Anyone who wants to get to the bottom of errors in modern vehicles today needs digital diagnostic systems. What multimeters, oscilloscopes and the like can do and distinguish. And what the omniscope developed in the Car Repair 4.0 project does.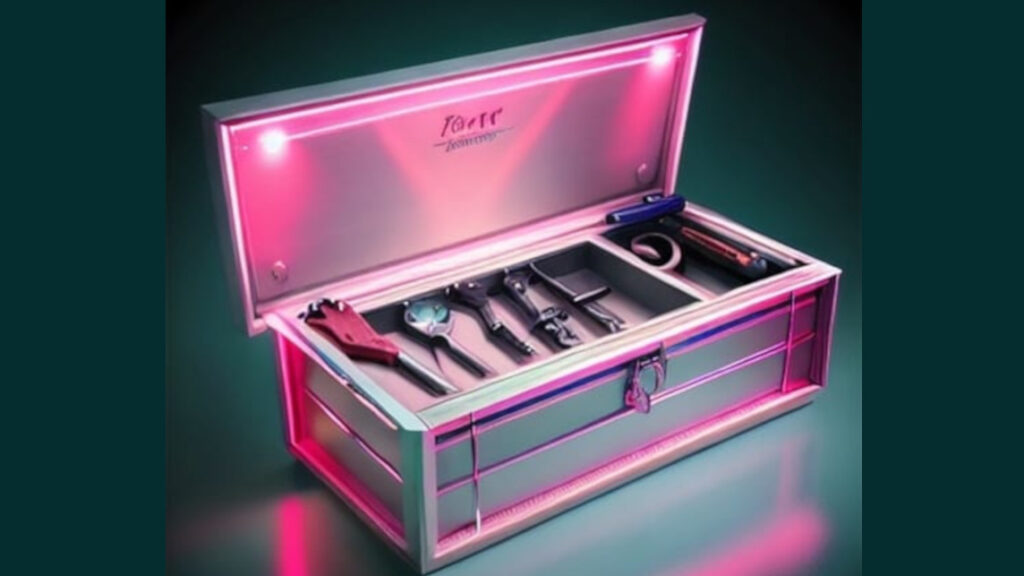 By Tobias Kestin, Executive Director PR at Auto-Intern GmbH
Anyone who believes that the trainee's mobile phone is the smartest piece of equipment in a car repair shop has probably not had their car serviced or repaired for a while. Powerful digital tools are indispensable in error diagnosis. Engine, vehicle and electrical data can be read out via an onboard diagnostic adapter (OBD). "Digital technologies reduce the previously time-consuming troubleshooting to a few minutes and sometimes seconds," emphasises René Glitza, Chief Project Officer (CPO) at Auto-Intern (AI).
The relevance of digital diagnostic systems
The benefits of digital tools and diagnostic systems for everyday car repair work are obvious. "All communication signals in a car are voltages," says Glitza. If you want to diagnose an error, you have to measure voltages in order to listen in on how the vehicle components communicate with each other. To do this, car mechanics use four digital aids that can be used and handled in different ways: OBD adapters, multimeters, picoscopes and oscilloscopes.
The four common tools of a car repair shop
Basically, all four measuring devices are suitable for reading out data, detecting defects and repairing them. And early enough to prevent damage or accidents. How the tools differ:
OBD-Adapter: Certainly the simplest device for error diagnosis. It is connected to the OBD interface and connected to the laptop. It can be used to read out error codes and correct errors, and delete error codes. The downside: Connecting the adapter to the OBD interface is not easy. Most of the time, covers prevent access.
Multimeter: A mobile device that measures voltages to find errors and anomalies. The downside: Only those who know where and what to look for will be successful in diagnosing with the multimeter.
Oscilloscope: An oscilloscope measures accurately but is challenging to use: Years of experience are needed to be able to deduce the causes of errors from the displayed progress curves.
Picoscope: It requires a lot of accessories and space but offers a lot of configuration options. Compared to simple oscilloscopes, the data collected from the circuits can be displayed in more detail. However, the sensitive device requires the user to have a lot of experience.
Intuitive user experience for diagnostic systems
The basic idea of the four devices for error diagnosis is the same: They all capture the analogue signal from a circuit and digitise it to make it readable for the user. Clear differences can be seen in the intuitive user experience: While the OBD plug can accurately determine errors via more than 11,000 codes, with a multimeter, the user must be able to derive results from voltage, resistance and current measurements independently. The oscilloscope measures the voltage curve over a certain period of time. This way, not only the current state can be recognised. A picoscope is equipped with PC software in addition to the possibilities of an oscilloscope.
AI-supported diagnosis as a further development
The Car Repair 4.0 project has recognised the weak points and is therefore expanding the diagnostic quartet with a fifth device: The omniscope developed at Car Repair 4.0 is not only robust and thus suitable for rough everyday car repair shop use. Above all, it is more accurate, more efficient and more user-friendly: An AI-supported data platform connected to the diagnostic device with continuously collected and supplemented data enables an improvement of the measurement results. The collected knowledge about error codes is shared with other independent car repair shops and gives them recommendations for action. Users also benefit from an improved user experience. Because it also flows into the development at Car Repair 4.0 and simplifies the operation of measuring systems. Whereas most common diagnostic devices, as already mentioned, require the years of experience of a mechatronics technician to diagnose errors, Car Repair 4.0, with its solution, can become a true "game changer" against the background of the shortage of skilled workers and the lack of know-how.

Did you like this article? Then subscribe to our newsletter and receive regular updates on related topics and the Service-Meister project and discuss this and similar exciting topics with us in our LinkedIn group.