The IT architectures and transmission technologies of the automotive industry are reaching their breaking point. On the one hand, because smart vehicles and digital automotive services are processing an increasing amount of data. On the other hand, because connected, intelligent systems depend on resilient architectures to function reliably. Cloud solutions and the platforms based on their technology are considered forward-looking.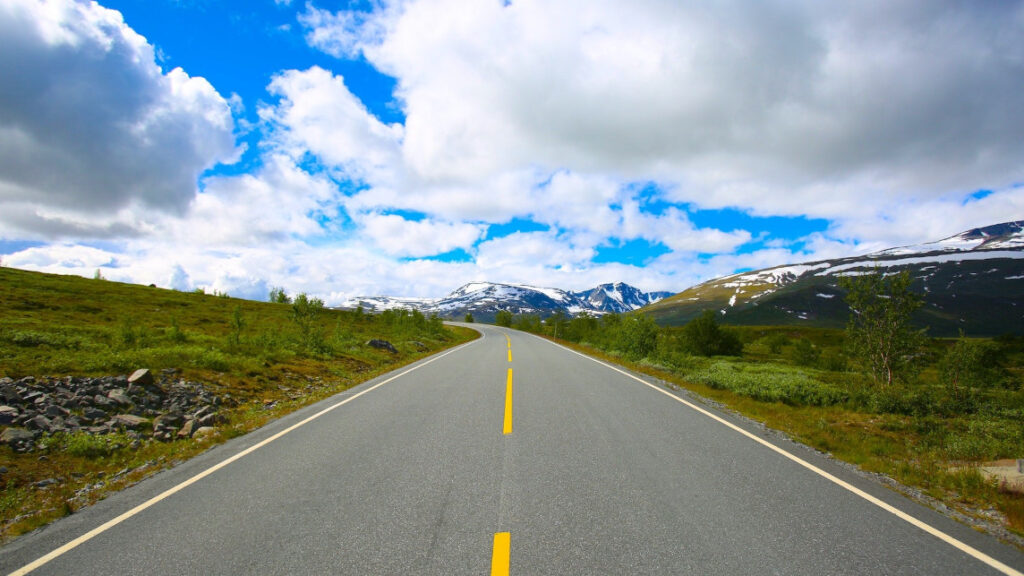 By Ralf Schädel, IT Editor and Project Manager Cloud Services and Gaia-X at eco – Association of the Internet Industry
High energy costs, price increases, skills shortages, cybercrime and disrupted supply chains: The current crisis situation makes one thing clear for SMEs – without resilience, it won't work. That is the conclusion of a (German-lanuage) study conducted by the consulting company Techconsult on behalf of the cloud and hosting provider IONOS. Most of the around 200 medium-sized companies in Germany surveyed here intend to invest in their IT systems as a result. Network infrastructure and cloud computing, in particular, are seen as having great potential. In addition to strengthening the resilience of companies, cloud technology is of great importance in technical progress in topics such as cybersecurity, trust and the integration of technologies.
Meeting the challenges and reaping the benefits with the cloud
connecting vehicles is a significant trend. Vehicle data can be collected, analysed and processed in real time through the cloud. This enables improved vehicle connectivity, more precise diagnosis of vehicle problems and more effective maintenance. The cloud can provide IT resources for autonomous driving that can be scaled at will to process data. Autonomous vehicles can communicate with each other and with other vehicles as well as with the infrastructure, thus enabling safer and more efficient driving. Artificial intelligence (AI) and machine learning (ML) are also increasingly used in the automotive sector. The cloud offers the necessary computing power for this: it supports a wide range of applications – including vehicle control, the analysis of vehicle data and the improvement of the customer experience. And it does so with the necessary level of security. For example, the cloud can encrypt data, manage identities and segment networks.
Advantages of cloud technology for car repair shops
The advantages of cloud technology are obvious: with the right measures in place, it enables the secure storage of sensitive customer data, such as personal and vehicle data. It also allows remote access to data, which can significantly improve the efficiency of the repair process. This is beneficial for remote diagnostics and maintenance: technicians can remotely access vehicle data and perform repairs. With the ability to store and analyse large amounts of data, cloud technology can provide car repair shops with valuable insights into customer needs and preferences, as well as vehicle performance data. This helps to improve service quality and have more satisfied customers. Last but not least, the cloud realises easy scaling of data storage and processing capacities: This can be advantageous for car repair shops with fluctuating customer demand.
How Car Repair 4.0 partners benefit from a cloud-based ecosystem
The Gaia-X Use Case Car Repair 4.0 focuses on the development of a European interoperable data infrastructure for secure data-based business models. Car repair shops, diagnostic system providers and IT service providers are to be linked via the Gaia-X ecosystem to shape an innovation and value-creation network so that sector-specific data and AI models can be exchanged in a secure and trustworthy manner. To this end, the project takes into account various Gaia-X principles for data collection, use, utilisation and analysis. For example, data standards and values such as interoperability and interconnectivity form the basis. After the successful roll-out in Germany, the developed data ecosystem will also be usable for European car repair shops.
Collecting, storing and sharing in the data ecosystem offers several benefits, especially for Car Repair 4.0 stakeholders:
Efficiency – data can be accessed and shared quickly, easily, at any time and from any location, efficient processes are possible.
Improved diagnosis – by collecting large amounts of data, patterns and correlations emerge, contributing to more differentiated error diagnosis.
Personalised customer approach – collecting data enables car repair shops to develop personalised offers for their customers. Based on the vehicle data, maintenance plans can be created, suitable spare parts suggested and optimally communicated directly and digitally with the customer.
Cost savings – data storage in the cloud allows all parties to save costs. Own servers and storage solutions do not have to be operated.
Innovation potential – sharing data creates opportunities and inspires to develop new ideas for innovative solutions together, faster and more effectively. It offers the chance to benefit from the scalability and flexibility of the cloud.
Mobility service development: The cloud is a platform on which mobility services such as car sharing, carpooling and ride-hailing can be developed and delivered in a simple and scalable way.
Prerequisites for digital business models
In addition to the benefits of cloud technology, car repair shops must also consider the digital business model requirements associated with Gaia-X. Car repair shops that want to benefit from the ecosystem and its secure data infrastructure in order to prepare for the European market must comply with its standards. Consequently, the future of car repair shops is inseparable from the use of innovative digital services from the cloud – the path inevitably leads to an increasingly connected world.
Did you like this article? Then subscribe to our newsletter and receive regular updates on similar topics and on the Car Repair 4.0 project and discuss this and similar exciting topics with us on LinkedIn.